Professional labor & postpartum support
The word doula (doo-lah) comes from the ancient Greek meaning "servant" and is now used to refer to a trained and experienced professional who provides continuous physical, emotional and informational support to the mother before, during and just after birth. A doula recognized childbirth as a key life experience that the mother will remember all of her life. She understands the physiology of birth and the emotional needs of a woman in labor.
Regardless of the type of birth you are planning – medicated birth, un-medicated birth, surgical birth, vaginal birth after cesarean, water birth, hospital, home, or birth center birth – a doula is an invaluable, resourceful presence to have at your side.
Doulas empower and support families in pregnancy, birth and the postpartum period. We do this by providing evidence-based education, holistic/compassionate care, and by inspiring our client's innate wisdom though our words and actions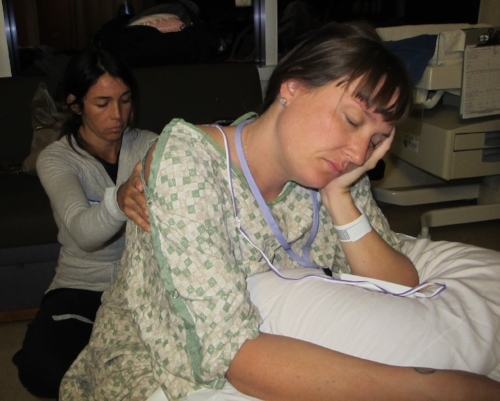 Basic Birth Doula Package: $1100
Deposit: A non-refundable deposit fee of $600.00 is required to begin Doula services. A payment plan or sliding scale is available for qualified clients.
Services Include:
The Birth Package includes two prenatal visits. We will work to identify the parent's birth philosophy, preferences, and expectations for labor and delivery. We will do hands-on practice with coping techniques and comfort measures.
Phone Support – The mother's third trimester will be a time of questions and anticipation. During this time, Camilla will check in by phone each week, offering emotional and informational support, resources and referrals. Clients are welcome to call Camilla at any time with questions or concerns.

The Birth Month – Camilla will be on-call 24-hours a day, 7 days a week during the mom's 'birth month.' The birth month begins when at 38 weeks gestation and continues until the baby is born. During this time, Camilla will be ready to join the mom at a moment's notice whenever your labor begins.

Early Labor – It is up to the client to determine at what point during early labor they would like to contact their doula and caregiver. Camilla can provide her clients with coping techniques and advice on ways to spend their time during early labor, either in person or over the phone.

Labor & Birth – Once the mom is in active labor and has arrived at her birthing site, Camilla will support her throughout her entire labor, whether it lasts 4 hours or 40 hours. The client's care provider may come and go, and her nurses may rotate through shift change, but the doula will be a constant, reassuring presence.

Immediately Postpartum – Camilla stays with the mom and her new family for about two hours immediately following the birth of the baby. She will help to establish the initial breastfeeding, if needed, and insure that mom and baby are feeling comfortable in their first moments together.

Postpartum Contact – Camilla will check in with the mom by phone during her first days at home with her new baby. This provides the opportunity for the client to ask any questions that have arisen.

Postpartum Visit – Camilla will make a postpartum visit to the home, usually about 1-2 weeks following the birth of the child. This provides the opportunity to review the mom's birth experience, evaluate Camilla's services as doula, and resolve any concerns or questions parents may have
Postpartum Doula
Have you heard of the fourth trimester?
It's that tender, incredible time after a baby is born, when families benefit from extra care and support. A lot of monumental shifts happen during this time. From woman to mother, man to father, parents of one, to parents of two or more. The postpartum doula is there to support families as they move into their new roles.
What do postpartum doulas offer after the birth?
A postpartum doula nurtures, educates and can refer new parents to resources that may help you as your family grows. Parenting is hard work and all families deserve and benefit from experienced, compassionate support.
This includes:
Emotional Support: The transition into new parenthood can be vulnerable, and postpartum doulas are experts in emotional support, active listening and encouraging new moms and dads to follow their own hearts.
Evidence-Based Information and Support: Postpartum doulas are trained to understand what new babies – and new mothers – truly need. The doula helps with soothing techniques, offers breastfeeding support, and explains normal newborn behavior.
Practical Support: It's all hands on deck with a new baby, and postpartum doulas can help the days go by more smoothly by helping with the baby's laundry, doing the dishes or preparing simple, nourishing meals.
Partner and Sibling Support: A new baby means transition for everyone, including parents, grandparents and little brothers and sisters. Postpartum doulas understand what everyone needs, and part of their role is to help the entire family adjust and settle in.
$50 hr- 2hr minimum
Postpartum Doula support is customized based on the unique needs of each family. I offer both short term and long term postpartum care.
Whenever and however you give birth, your experience will impact your emotions, your mind, your body, and your spirit for the rest of your life. - Ina May Gaskin